ADVISORY

We're Open!



Our shops are open daily

CONRAD & PODIUM
10:00 AM - 9:00 PM
FEATURED BRAND

Dita

Explores design that finds beauty in purpose, craft that celebrates the unseen, and culture that transcends convention
FEATURED BRAND

Maui Jim

Classic Collection of seven styles, has evolved into over 125 styles of sunglasses, all of which are polarized and protect from 100% of harmful UVA and UVB rays
ADVISORY
We're Open!


Our shops are open daily

CONRAD & PODIUM
10:00 AM - 9:00 PM
Comprehensive Eye Exam
Assess your eye health to prevent low vision
Prescription Eyewear
Choose from an extensive collection of frames
Eyewear Adjustment and Repair
Get your frames fitted for maximum comfort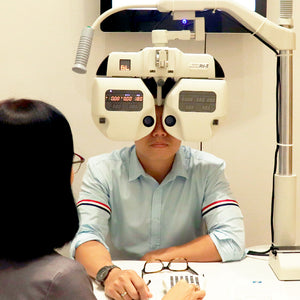 Eye Care
Book an Appointment
We are open for your essential eye care needs!
Schedule your eye exam prior to your visit
Select Schedule
We're on Instagram!
#PARISMIKIPH